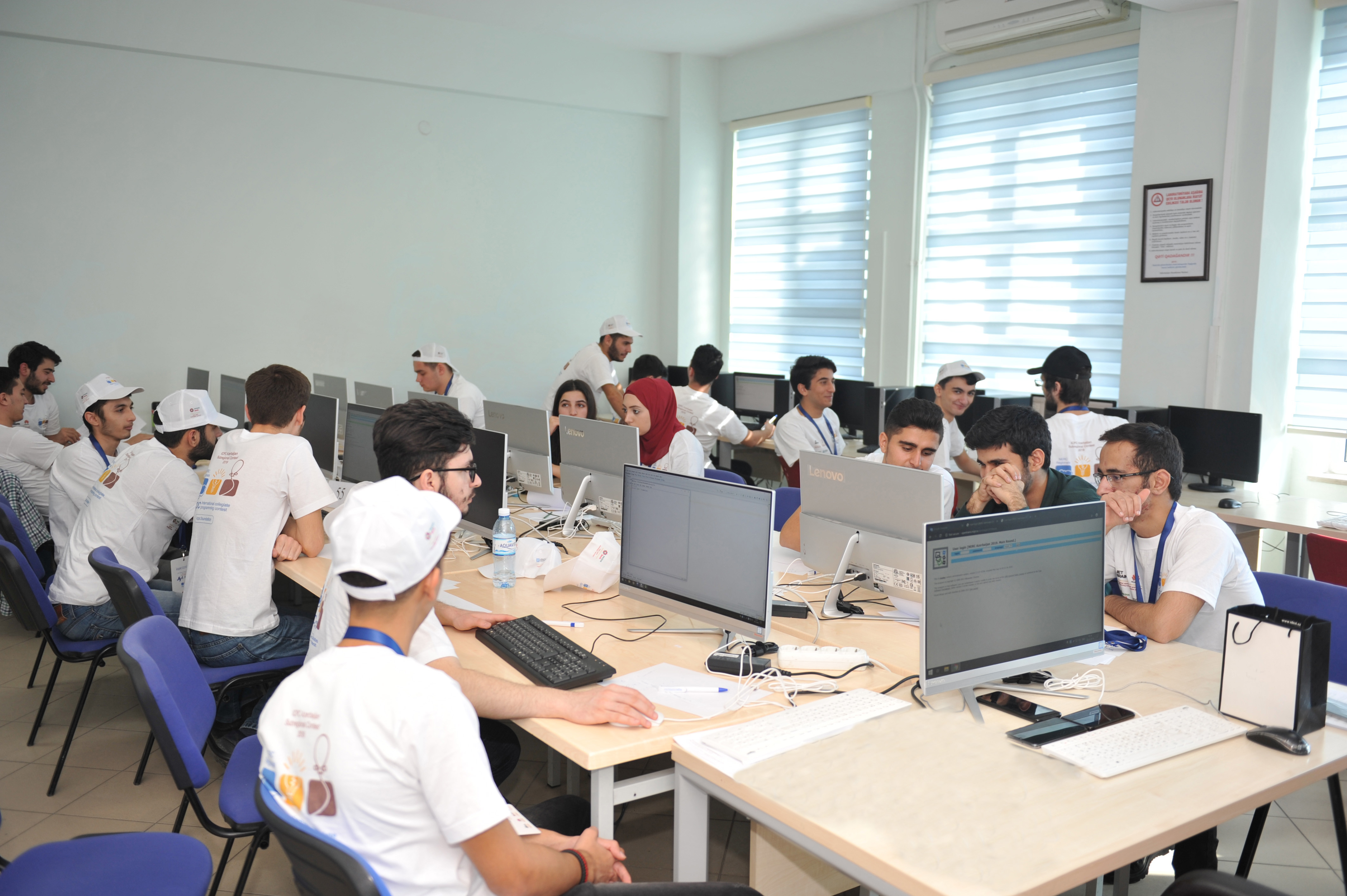 There are 5 computer laboratories and 1 electronic laboratory (239) within the Department of Computer and Information Technology.
Computer Laboratories No 238 and 242 are equipped with 33 modern Monoblock computers of the same model;
While Computer laboratory No 240 with 27 Monoblock computers of the same model;
Computer laboratory No 244 with the latest model computers in 2018.
Computer laboratory No 237
This laboratory is equipped with 21 Apple iMac computers. Educational software is installed on the computers.
Electronic Laboratory No 239 is equipped with modern electronic devices for teaching subjects, including Circuit Theory, Fundamentals of Electronics, Digital Systems, etc.
Computer labs No 238, 240, 242, 244 are equipped with Microsoft Windows operating systems and other educational software:
1. For programming subjects: FC Pro3, Dec C/C++, Python 2.7/3.7, PyCharm IDE, Kolin Language IDE, Java JDK, Eclipse, NetBeens, Intellij, MS Visual Studio, SQL Developer
2. Software used in mobile programming courses: Android Studio və Kotlin programming Language
3. Design programs: AutoCAD, BricsCAD, Revet and etc.
4. In the network courses: GNS3|The software that empowers network professionals və Cisco Packet Tracer
5. Programs used in web programming: MS Visual Studio, MS SQL Server, Oracle Database 12c, My SQL and App Server
6. Virtual machines: VMware Workstation and Oracle VM VirtualBox
7. Electronics programs: PicSimulator, MPLAB İDE v8.92, MPLAB İDE X, Multisim, MiniTab, PİC C Compiler and TİA Portal
8. Other software: PRO II v9.4, Proteus 8 Professional, ProModel, MATLAB, Maple, PolyMath and Aspen Plus V8.8
9. Office programs: MS Office 2010 and MS Office 2019
Moreover, laboratory assistants and lecturers oversee all labs by using specially installed software. It is possible to create virtual classrooms, compose classroom journals for examinations, examine students and disconnect the computers from network during exam through this program.
Department Head:
Head of the Laboratory: Rauf Rza oglu Suleymanlı
Chief laboratory assistant: Kamil Asif oglu Ahmadov