Engineering Faculty prepares engineering personnel for industrial enterprises. The language of education at the Faculty is Azerbaijani, Russian and English. Until the academic year 2019/2020, the departments of Computer and Information Technology, Mechanical Engineering, Chemical Engineering, Architecture and Construction, Industrial Engineering has been operating within the Faculty, and the number of departments has increased to 18. Department of Automation and Electrical Engineering was established on the basis of the Departments of Computer and Information Technology, Mechanical Engineering, while Departments of Architecture and Design, and Civil Enginnering on the basis of the Department of Architecture and Construction. Therefore, the Faculty of Architecture and Construction has been established on the basis of the Faculty of Engineering since September 15, 2019.
Currently, 1200 students are studying at the Engineering Faculty on 9 bachelor's and 4 master's degrees majors. There foreign students among them. 5 undergraduate students receive Presidential scholarship.
There are 63 employees within the Faculty, including 50 academic staff and 13 technical-support staff. The pedagogical staff of the faculty includes young, dynamic, and has internationally-trained personnel at different levels in our country and abroad, alongside with renowned experienced lecturers in the country.
Some of the faculty staff have participated in national projects related to education and are continuing their activities.
The Engineering Faculty has an extensive material and technical base, modern research and teaching laboratories. Owing to highly qualified and professional staff, training of qualified engineers is carried out by taking advantage of these opportunities. Most of the students of the faculty are trained in modern computer programs, programming methods, information technologies, and innovative foreign language skills. In final years, some of our students receive offers to pursue their education at prestigious universities around the world, while some of them to work in various industries in the country.
There are auditoria and laboratories equipped with modern equipment, devices and technologies. These include New Generation Networks, Electronics and Microprocessors, Automatic Control, Mechanics and Machine Dynamics, Internal Engines and Vehicles, Mechanical Vibration and Sound Control, Inexperienced Testing, Design and Adequate Modeling, Processing Methods, Material and Metallography, Materials Resistance, Aerodynamics and fluid mechanics, Thermal Sciences and Heat Transfer, Renewable Energy, labs and etc.
The material and technical base of the departments is expanding year by year. Within the framework of the international project, it is planned to establish a new specialized laboratory for the Department of Logistics and Transportation engineering.
Computer classes equipped with modern computers have been made available to students at the Faculty. Almost all auditoriums are equipped with electronic boards and projectors. Therefore, courses are taught in an interactive way using modern information technology.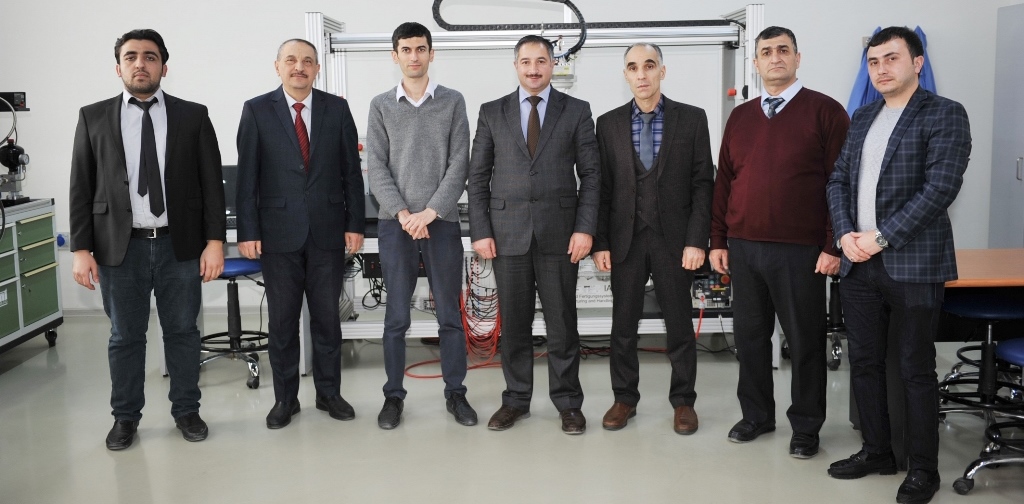 The Faculty of Engineering specializes in Computer Engineering, Information Technology, Mechanical Engineering, Machine Engineering, Logistics and Transport Technology Engineering, Power Systems Engineering, Electrical Engineering, Process Automation Engineering and Systems Engineering.